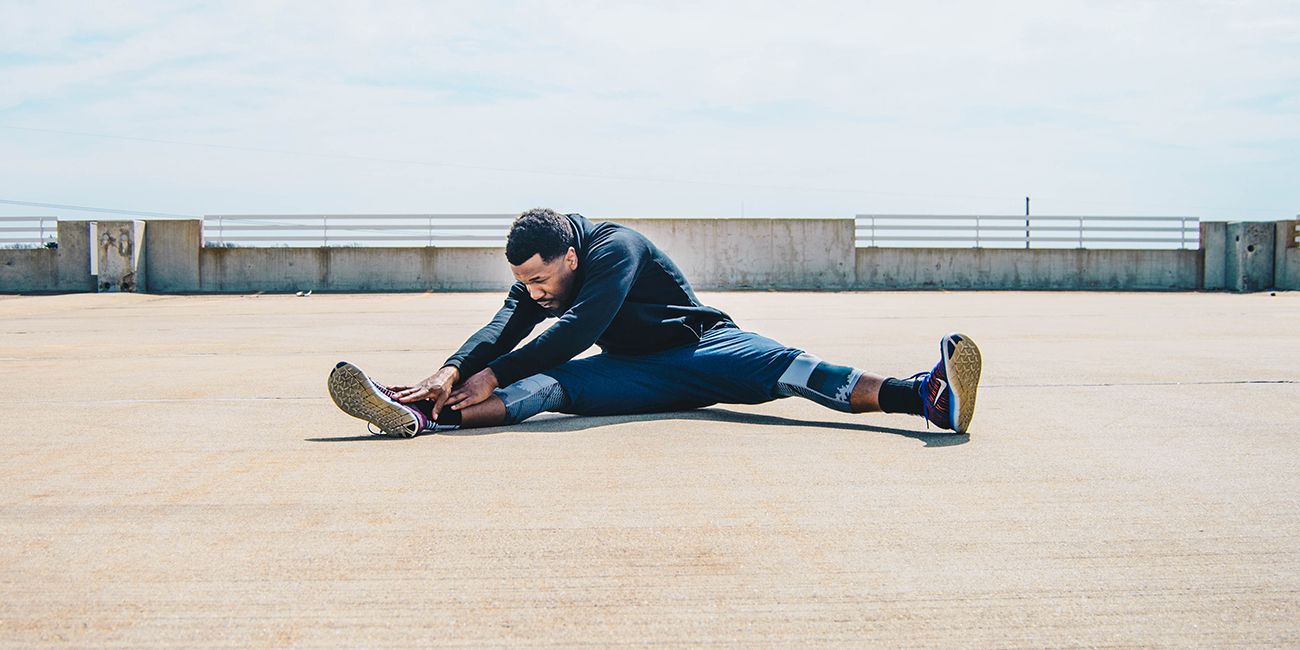 Exercise in the workplace: How to promote a healthy environment in a company
Jeanne Pelser
When we think about the value of exercise, we tend to focus on the physical benefits. Lower blood pressure, a healthier heart, a more attractive physique. But over the past decade, social scientists have quietly amassed compelling evidence suggesting that there is another, more immediate benefit of regular exercise: its impact on the way we think.
Consider the following cognitive benefits, all of which you can expect as a result of incorporating regular exercise into your routine:
Improved concentration
Sharper memory
Faster learning
Prolonged mental stamina
Enhanced creativity
Lower stress
There is also evidence suggesting that exercise during regular work hours may boost performance. Take, for example, the results of a Leeds Metropolitan University study, which examined the influence of daytime exercise among office workers with access to a company gym.
Here's what they found: On days when employees visited the gym, their experience at work changed. They reported managing their time more effectively, being more productive, and having smoother interactions with their colleagues. Just as important: They went home feeling more satisfied at the end of the day.
"Encouraging our employees to embrace fitness as part of their workday pays off in numerous ways!"
1. Fit employees are less likely to get sick. A person who is physically fit is generally more resistant to the "bug going around" than a person who is not fit. Reduced absenteeism and reduced health care expenditures are the result of a fit employee base.
2. Fit employees have more energy. One of the many benefits of regular exercise is increased and sustained energy throughout the day. This energy allows the employee to stay focused on the task at handing, bringing the best of themselves to each task.
3. Fit employees have more self-confidence. A fit and healthy individual tends to have a high level of self-confidence, because they have proven to themselves that they can accomplish what it takes to obtain a level of physical fitness. This self-confidence empowers the employee to challenge themselves, and strive for higher levels of achievement in the workplace.
4. Fit employees inspire confidence. An persona who maintains a high fitness level, tends to be a person in whom others have confidence.
5. Fit employees tend to take on more leadership roles. Because of the many positive benefits of a lifestyle, a fit individual tends to make a good leader
6. Fit employees set and achieve goals. Extraordinary fitness often demands that an individual set and reach goals related to their fitness. Learning to stay true to your goals and see them through to completion is a skill that is naturally brought into the workplace. An employee with the proven ability to set aggressive goals, and then REALIZE those goals, is a valuable asset to any organization.
7. Fit employees tend to have better attitudes. Fit employees generally "feel good". They tend to have a physical and mental "balance" that results in a more positive attitude in the workplace.
8. Fit employees are less stressed. Regular exercise releases the physical AND emotional tensions that life brings our way, thus a fit employee tends to have lower overall stress levels than an employee who does not engage in regular exercise.
9. A fit employee base presents excellent team-building opportunities. Team activities like softball or tennis are wonderful ways for employees to take their professional relationships to new levels, and discover new ways of working together. Obviously, employees that maintain a level of fitness are more likely to participate in these activities.
10. Encouraging fitness demonstrates a concern for employee's well being, and pays off! Employees NOTICE when an employer shows concern for the health and well-being of their employee base through a variety of wellness programs. Further, it has been shown that employee turnover is significantly lower among employees that take advantage of a wellness program implemented by their employer. What prevents us from exercising more often? For many of us, the answer is simple: We don't have the time. In fairness, this is a legitimate explanation. There are weeks when work is overwhelming and deadlines outside our control need to be met. Many of us continue to perceive it as a luxury; an activity we'd like to do if only we had more time.
It's time we started considering physical activity as part of the work itself.
8 ways to add exercise to your workday routine
No. 1: Start with your commute

Get some cardio in on your way to work. If it's possible walk or bike to work. If you drive to work in a car, park at the far end of the parking lot to get in that little extra exercise session before your workday.

No. 2: Stand up and work

Standing burns more calories than sitting does. Look for ways to get out of your chair. Stand while talking on the phone is a good idea for burning more calories.

No. 3: Take fitness breaks

Rather than hanging out in the lounge with coffee or a snack, take a brisk walk or do some gentle stretching.

No. 4: Bring a fitness ball to work

Consider trading your desk chair for a firmly inflated fitness or stability ball, as long as you're able to safely balance on the ball. You'll improve your balance and tone your core muscles while sitting at your desk. Use the fitness ball for wall squats or other exercises during the day.

No. 5: Keep fitness gear at work

Store resistance bands or small dumbbells in a desk drawer or cabinet. Having the equipment at hand will make it easier for you to do exercises at you desk for example arm curls between meetings or tasks.

No. 6: Join forces

Organize a lunchtime walking group. You can hold each other accountable for regular exercise — and offer encouragement to one another when the going gets tough.

No. 7: Conduct meetings on the go

When it's practical, schedule walking meetings or walking brainstorming sessions. This creates a relaxing environment.

No. 8: Pick up the pace

If your job involves walking, do it faster. The more you walk and the quicker your pace, the greater the benefits.
Remember the expression "use it or lose it"? It's true! If you don't use your body, you will surely lose it. Your muscles will become flabby and weak. Your heart and lungs won't function efficiently. And your joints will be stiff and easily injured. Inactivity will decrease your productivity at work as well as motivation at the workplace making you perform poorly in the work environment.
Make exercise part of your workday to be the best employee you can be! Use exercise at the workplace to strive for excellence.