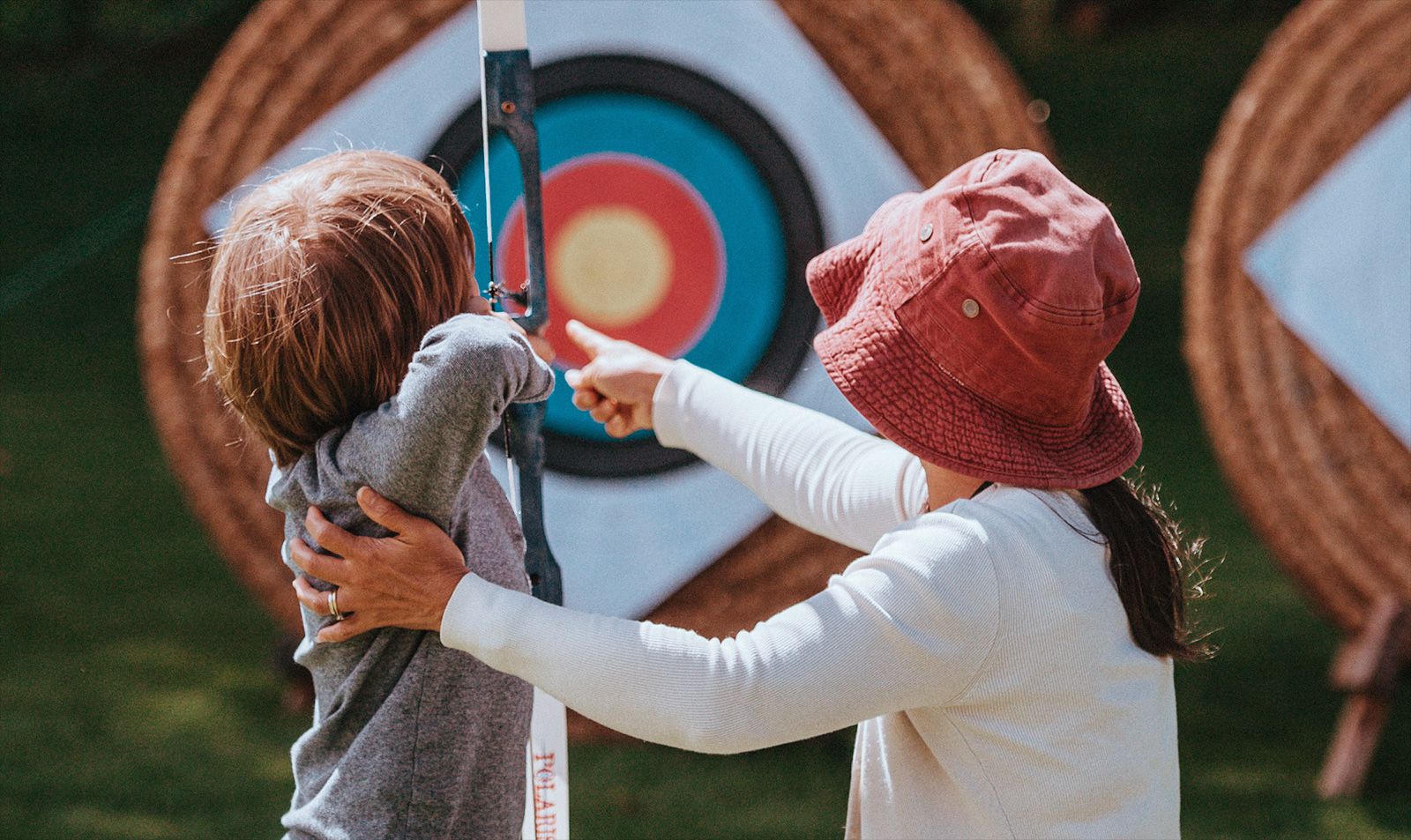 The Role of Physical Activity in the Holistic Development of Children
Kelly Kaulback
Physical activity is decreasing in and out of the school environment, and children are becoming increasingly sedentary, unfit, and overweight. As a result, children in today's society have a greater likelihood of poor health.(1)
The holistic development of children involves the development of their physical abilities and skills – both gross motor skills (larger movements made with arms, legs, or whole body) and fine motor skills (smaller more refined movements that use the small muscles of the fingers, toes, wrists, lips, and tongue). Just as children need to be taught their ABCs to read and write, they also need to be taught fundamental movement skills (gross motor skills), such as running, jumping, throwing and kicking, to provide the strongest foundation for a physically active lifestyle. Children who are proficient at fundamental movement skills are more likely to be physically active and have adequate cardiorespiratory fitness, and are less inclined to be overweight or obese compared with children who are not proficient.(2)
An active lifestyle can contribute to the physical, emotional, and intellectual development of children including self-efficacy, general self-esteem, socialization, and mental discipline.(3) A physically active environment is conducive to the development of important characteristics including discipline, tolerance, communication, and determination.
Physical Activity and Physical Health
Children with an active lifestyle have shown positive influences on several measurable indices of health, including cardiorespiratory fitness, body composition, bone mineral density, blood lipids, and brain health. Physical activity helps prevent chronic diseases such as obesity, certain cancers, type 2 diabetes, and coronary heart disease throughout the lifespan. (1, 3, 4)
Sedentary behaviour (e.g. TV viewing, computer/tablet game playing, prolonged sitting) has recently emerged as a distinct risk factor for cardio-metabolic diseases in children and youth. Physical inactivity and sedentary behaviour have been independently associated with a wide range of negative health indicators including obesity and poor psychosocial health.(5-7)
Childhood obesity is the result of a complex interaction of multiple behavioural, biological and environmental factors that adversely impact long term energy balance. However, lifestyle behaviours such as physical activity and dietary intake can, and should be, modified to prevent childhood obesity.(8)
Further, childhood obesity caused by low physical fitness and high "screen time" appear to alter lung function as measured by FEV1/FVC suggesting that physical inactivity is likely to be an important, perhaps modifiable, risk factor for the development of asthma in children. (9)
Another aspect, health-related quality of life (HRQoL), is an important indicator of children's physical, mental, and social wellbeing. The HRQoL of children has been positively associated with physical activity, sleep, and healthy diet and negatively associated with screen time.(10)
Physical Activity and Cognitive Function
Recently, physical activity has been associated with enhanced cognitive function using neuropsychological and psychometric tests. A growing number of studies demonstrate that participation in physical activity positively influence cognition, brain structure, and brain function during childhood.(1)
Aerobic fitness has been associated with cognitive control and memory. Cognitive control refers to cognitive processes associated with the control of thought and action and the ability to guide behaviour toward specific goals and formulate decisions. These functions include:
selective attention to relevant information and the filtering of distracting information;
inhibition of inappropriate response tendencies;
flexibly switching between tasks and restructuring knowledge and information based on changing situational demands;
the ability to temporarily store and manage information while learning and performing cognitive challenges (working memory); and
using context to determine whether an action is appropriate or a thought is relevant (1)
A physically active childhood is thus deemed to augment brain development and improved cognitive function.
Physical Activity and the Concept of Motor Learning
An active lifestyle significantly contributes to a child's motor skills development, motor learning, and motor control. Exposure to physical activity allows children to develop certain important components of motor learning, including:
Motor skills: activities or tasks that require voluntary head, body, and/or limb movement to achieve a specific purpose or goal
Motor control: how neuromuscular system functions to activate and coordinate the muscles and limbs involved in the performance of a motor skill
Motor development: the pattern of motor skill and motor control development from infancy to adulthood
An active lifestyle in childhood is paramount to providing the foundation from which a child can pursue and excel in more specific sport skills and interests. Below are a few examples that illustrate the role of an active lifestyle in the development of this motor skills platform:
Multi-limb coordination
- E.g. playing the piano, where both hands and feet are involved
Response orientation
- E.g. soccer player with the ball responding to opponents movements
Reaction time
- E.g. start of a race in swimming
Manual dexterity
- E.g. dribbling and maintaining control of a basketball whilst running
Aiming
- E.g. a drummer rapidly moving a stick from a snare drum to a cymbal
Recommendations for an Active Lifestyle for Children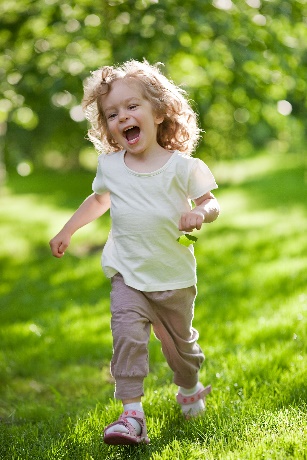 It has been recommended that children and adolescents be physically active on all, or most, days of the week, as part of play, games, sports, work, transportation, recreation, physical education or planned exercise.(3) Physical activity exhibits a dose-response relationship with health indicators in the youth population, and even modest amounts of physical activity can result in improved health for those at greatest risk. (6)
Early adolescence is a common time for levels of moderate- to vigorous-intensity physical activity to decline, and for sedentary time to increase. Therefore, pre-adolescence may be a particularly important time to prevent the development of poor behaviour habits. (7)
40-60 minutes of moderate- to vigorous intensity physical activities, 5 days of the week is recommended to prevent childhood obesity and benefit from the other positive health and cognitive advantages of an active lifestyle.(4, 7)
There are a variety of exercise modes that may comprise a physically active lifestyle for a child. Generally exercises can be classified in two broad categories:
Aerobic activities – e.g. running games, skipping, swimming, basketball, soccer, dancing. These activities are most effective for improving cardiovascular fitness and weight loss.
Resistance training – exercises that use a child's body weight (push-ups, sit-ups, lunges, hand-stands, cart-wheels, gymnastics etc.) or the use of a resistance band. Exercises of this nature are effective in improving muscle strength. The use of weights is not recommended for children or adolescents below the age of 16 years. The use of weights in childhood can have negative implications on one's growth plates and are more likely to cause injury.
It is recommended for a child to participate in both aerobic and resistance exercises. Activities should be varied so as to avoid boredom, but also to expose a child to opportunities for well-rounded physical and cognitive development. Team sports/environments and activities requiring a skill such as hand-eye coordination (e.g. ball sports) are highly recommended to enhance the range of motor learning opportunities and skills development.
For more information contact a Biokineticist in your area.
REFERENCES
1. Chaddock-Heyman LH, C.L; Cohen, N.J; Kramer, A.F. III. THE IMPORTANCE OF PHYSICAL ACTIVITY AND AEROBIC FITNESS FOR COGNITIVE CONTROL AND MEMORY IN CHILDREN. Monographs of the Society for Research in Child Development. p. 25-50.
2. Barnett LMHLLL, D.R; Cliff, D.P; Okely, A.D; Hills, A.P; Morgan P.J. Australian children lack the basic movement skills to be active and healthy. Health Promotion Journal of Australia: Official Journal of Australian Association of Health Promotion Professionals 2013;24(2).
3. Faigenbaum AD. Strength training for children and adolescents. Clinics in Sports Medicine. 2000;19(4).
4. Kwon S, Janz KF, Letuchy EM, Burns TL, Levy SM. Active lifestyle in childhood and adolescence prevents obesity development in young adulthood. Obesity (Silver Spring). 2015;23(12):2462-9.
5. Gonzalez-Gross MM, A. Sedentarism, active lifestyle and sport: impact on health and obesity prevention. Nutricion Hospitalaria. 2013;28(5):89-98.
6. Saunders TJC, J-P; Tremblay, M.S. Sedentary Behaviour as an Emerging Risk Factor for Cardiometabolic Diseases in Children and Youth. Canadian Journal of Diabetes. 2014;38:53-61.
7. LeBlanc AG, Katzmarzyk PT, Barreira TV, Broyles ST, Chaput JP, Church TS, et al. Correlates of Total Sedentary Time and Screen Time in 9-11 Year-Old Children around the World: The International Study of Childhood Obesity, Lifestyle and the Environment. PLoS One. 2015;10(6):e0129622.
8. Katzmarzyk PTB, T.V; Broyles, S.T; Champagne, C.M; Chaput, J-P; Fogelholm, M; Hu, G; Johnson, W.D; Kuriyan, R; Kurpad, A; Lambert, E.V; Maher, C; Maia, J; Matsudo, M; Olds, T; Onywera, V; Sarmiento, O.L; Standage, M; Tremblay, M.S; Tudor-Locke, C; Zhao, P; Church, T.S. The International Study of Childhood Obesity, Lifestyle and the Environment (ISCOLE): design and methods. BMC Public Health. 2013;13(900):1-13.
9. Dixon AS, B.T; . Active Lifestyle: The Next "Smoking Cessation"? American Journal of Respiratory and Critical Care Medicine. 2014;189(10):1155.
10. Dumuid D, Olds T, Lewis LK, Martin-Fernandez JA, Katzmarzyk PT, Barreira T, et al. Health-Related Quality of Life and Lifestyle Behavior Clusters in School-Aged Children from 12 Countries. J Pediatr. 2017;183:178-83 e2.